The Wallkeeper Trilogy
(A clean romantic adventure)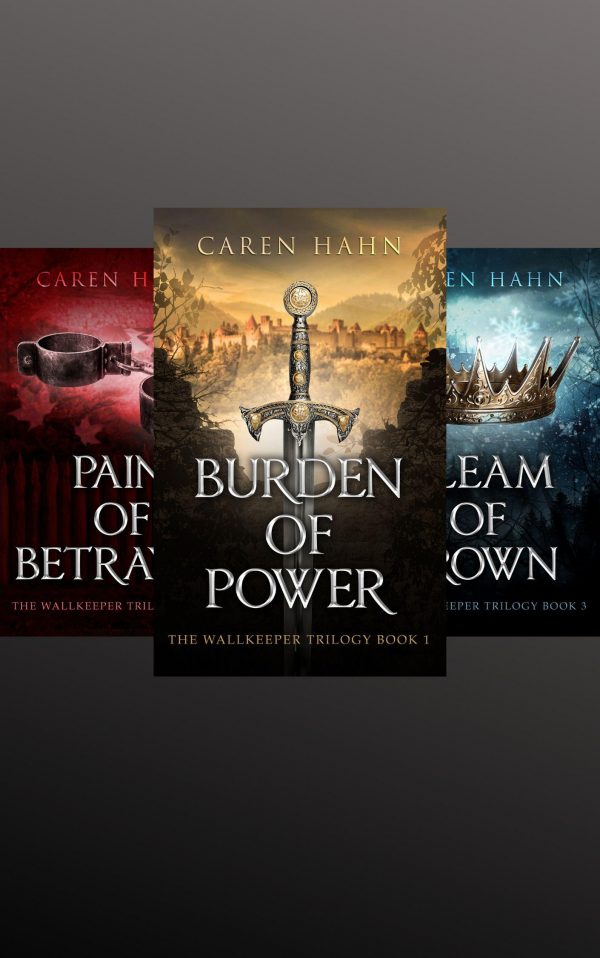 Nothing can stop her from proving she's ready to rule. Except him.

Fiercely independent and disenchanted with romance, Ria resents the expectation to marry. But the king has withdrawn from public life, increasing pressure on the princess to marry and prove her readiness to rule.

When a power struggle erupts between the king and Merek, captain of the Wall Guard, Ria sees an opportunity. She proposes a tour of the damaged wall, giving her an excuse to prove herself by acting in her father's stead.

And if she happens to find a tolerable suitor in her travels, all the better.

But Merek doesn't have time for Ria's schemes. A criminal network has infiltrated a critical border city, and abandoning his investigation could lead to disaster.

Stubborn wills collide as the military hero and emerging monarch wrestle in a shifting balance of power. To merge their strong personalities into a dynamic partnership, they'll risk more than just their pride.

When the criminal threat turns personal, can Merek save Ria without losing his heart?

Will Ria finally learn to listen to hers?

Burden of Power is the first in the Wallkeeper Trilogy, a clean romantic fantasy readers are falling in love with. Combining the intertwining plots of a Brandon Sanderson epic with the nuanced relationships of a Jane Austen drama, the Wallkeeper Trilogy is a perfect escape for fans of slow burn romance who like their fiction richly layered and deeply satisfying.