Gleam of Crown
The Wallkeeper Trilogy, Book #3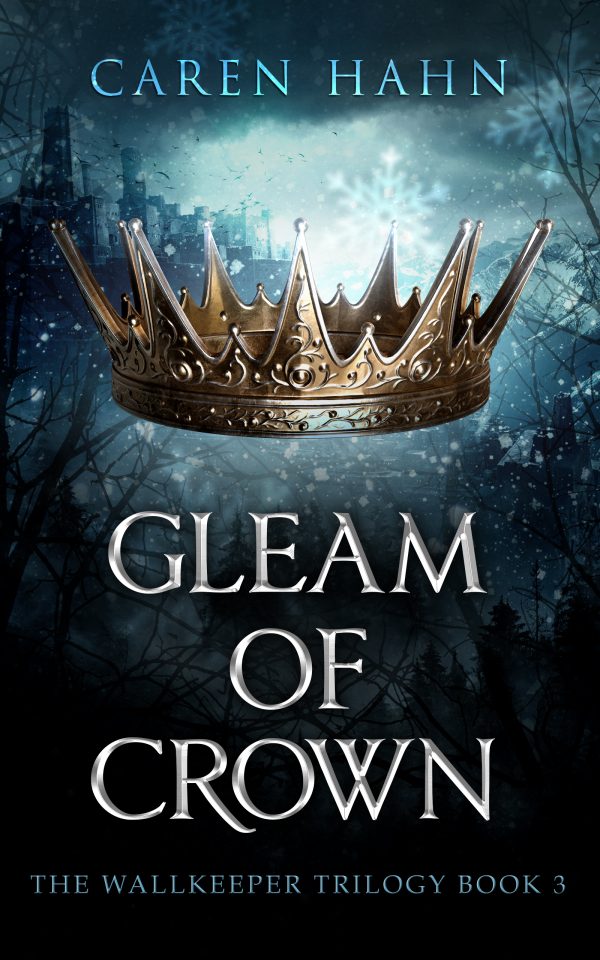 Sometimes even heroes need saving.

Winter has settled over Rahm, the Ardanian forces are entrenched in Endvar, and Ria and Merek are running out of options. They've settled on a plan to draw Artem from the city, hoping to use the forest climbers to claim the gates in his absence.

But they've underestimated their devious enemy.

Artem's cunning has infected even their private lives, weaving a deadly web designed to steal from Ria her crown, the kingdom, and the man she loves.

When Artem targets Merek, Ria and Aiya must put aside their differences to rescue him and restore hope to a nation torn by war.

Gleam of Crown is the riveting conclusion to the Wallkeeper trilogy. The complex blend of action, combat, political intrigue, and romance escalates to an intense level, pushing fans to furiously turn pages to the end.

Savor the heart-pounding finale today!